Alibi Las Vegas Tickets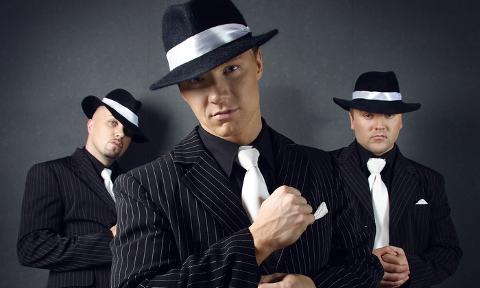 Duration: 150 Minutes (approx.)
Book Now
Pricing
The price shown is per person. Alibi is a 21+ experience.
What's Included
The full 2.5 hour interactive experience
A light lunch at a popular restaurant mid-way through the show
2 alcoholic drinks at additional venues (Non-alcoholic drinks and coffee is available also)
All taxes fees, and gratuities.


Show Days & Times
Performances are every Saturday. All show times are PST.
11:45am
12:30pm
1:15pm
2:00pm
2:45pm
3:30pm
4:15pm
Mystery Location
You will start your adventure at a mystery location that will be texted to you one day before the show. This location is a 3 minute walk from the Golden Nuggget Casino
Special Note:
You will receive a text message one day before the show, giving instructions on where the show will begin. Please ensure you enter a valid number on booking screen. You will receive only one text from us, and we will not give your number to any outside companies. If you don't wish to receive, or are unable to receive a text message, please enter 'no text' as your cell phone number, and we will email you the details instead.